Ray Zahab is a Canadian Explorer, ultra distance runner and Founder of non-profit impossible2Possible. A recent recipient of the Meritorious Service Cross of Canada, Ray is an Explorer in Residence of the Royal Canadian Geographical Society, and Fellow of the Royal Geographical Society. In 2015 Canadian Geographic recognized Ray as one of Canada's Top Explorers. He has ran 17,000+km across the world's deserts, and unsupported expeditions in some of the coldest places on the planet. Crazy enough, Ray used to be a pack a day smoker!
In this episode Ray shares how he changed his negative mindset and habits into positive ones, some insane & inspiring stories from his expeditions, as well as his motivation and mental training to endure the challenges he has faced.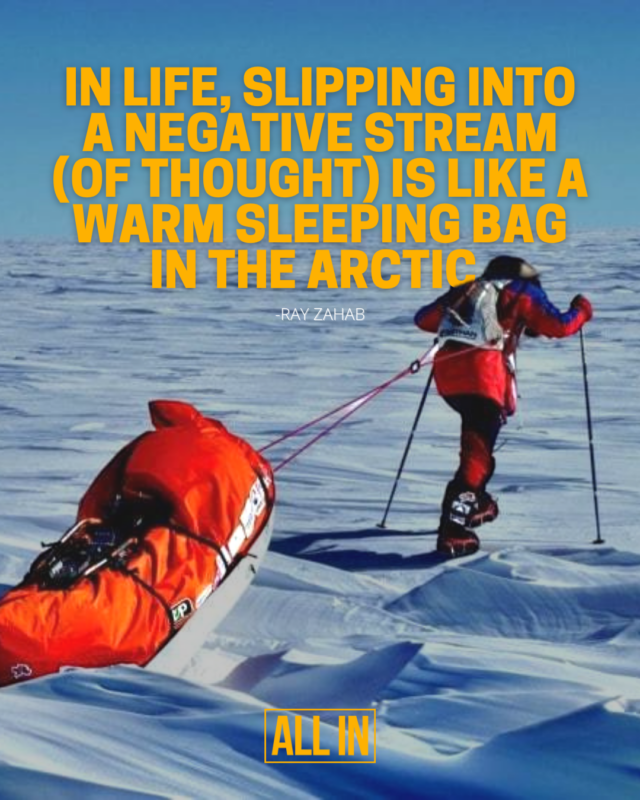 Learn more about Ray: https://www.rayzahab.com/
Tune into ALL IN with Natalie Allport on your favourite podcast / audio platform for the full interview.