Looking for a good book to read during quarantine? This article highlights 6 of my fave books that are especially relevant during this time.
I'm all about focusing less on the news and more about what we can control. Our mindset and actions.
What to read during quarantine: Top 6 Self-Development Books
These books will leave you better than when you found them, and all have unique lessons and teachings.
What to read during quarantine: The book list
Mindset by Carol Dweck
This book is one of the originals about building a growth mindset, the psychology of success, and is referred to as the go to book on growth mindset even in other mindset books and by top influencers.
Man's Search For Meaning by Viktor Frankl
This is especially relevant right now. It's about Viktor's own story of being in a war camp during the holocaust, and realizing that no matter what was going on externally, the only way to survive was to focus on your mindset and inner world. The main message is showing us the power of our own minds, and is a staple book in many people's collections. Definitely recommend this as the most relevant book to read during quarantine.
Atomic Habits by James Clear
James Clear is a great writer and conveys his thoughts well on social media and emails as well. One takeaway from this book is that your success can be found in your daily routine. After all, excellence is built through repetition. Read this if you want to build lasting habits.
The Alchemist by Paulo Coelho
My all-time fave book. It's an easy read, and has been around for many years. It's about a shepherd boy who leaves everything he knows to go on a personal quest, only to realize that everything he was looking for was right there – however he needed to take risks and follow his personal quest to realize it. This book is a game changer when it comes to life meaning and pushing you to take risks, and is a fun and light read with some powerful hidden messages.
The Obstacle Is The Way by Ryan Holiday
Ryan studies stoic philosophy and then writes books that bring stoicism and the stoic mindset into our time and retable for everyone. This book shows us that the struggles we go through have purpose, and we shouldn't run away from them.
Power Of Now by Eckhart Tolle
A popular book about a suicidal man who changed his life in an instant through a mindfulness realization. One of the top books on mindfulness.
Here are some other great blogs to help you with your mindset and self-development:
Staying productive working / learning from home
Check out my YouTube Channel for more.
–> If you feel this could help someone who's looking for some good books, send it their way or share on social media!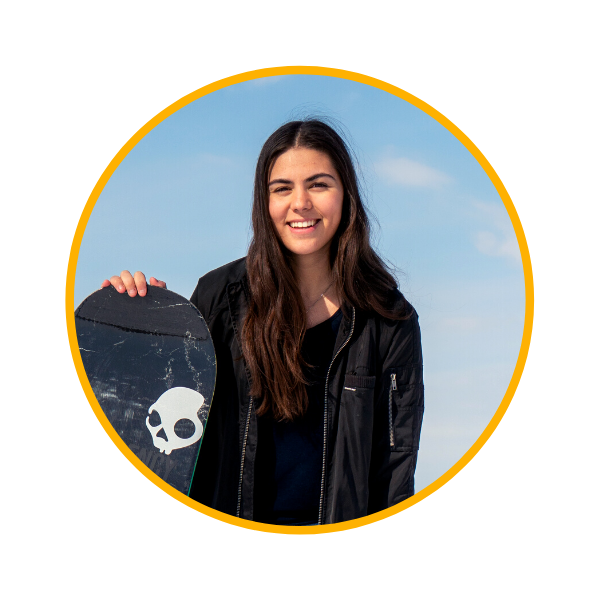 Natalie Allport is a former national team snowboarder, CrossFit athlete, and lifelong entrepreneur. She runs a digital marketing agency, 93 Agency, has over a decade of experience in social media marketing and personal branding, and hosts the podcast 'ALL IN', featuring entrepreneurship and lifestyle optimization content. Natalie has been featured by several notable media outlets, including the Globe and Mail, on her athletic, educational, and entrepreneurial pursuits.
Click here to follow Natalie on Instagram.