Do you run a small business, are a creator, or an influencer on social media? Worried about doing or saying the wrong thing online? Have a message that needs to get out?
Wondering what to post during quarantine?
I work with several small businesses who are affected and have had to flip the switch to crisis management mode for them. I want to help you navigate social media during this difficult time, and figure out what to post during quarantine.
In this video I'll discuss what to do, and what to avoid, when it comes to social media during the pandemic.
Managing Social Media & What To Post During Quarantine
I have 3 main tips on how to navigate this time and decide what to post during quarantine.
Acknowledge what is going on
Don't shy away from what is going on. Social media works similar to human interaction. If there is the global pandemic, and you approach someone and talk about some other irrelevant thing, or your product, it's going to be an awkward conversation. Don't ignore the elephant in the room.
You want to recognize the situation so that your message doesn't seem out of place, and is contextual to current events and culture.
Especially if you are a small business, right now is not the time to shy away from asking your loyal customers and followers for their help. Don't beat around the bush and market as usual. Let them know that you're a small business or creator, and need their help to continue.
When deciding what to post during quarantine, keep in mind that there are people looking to support you and they can't unless you let them know how.
Keep things positive
When deciding what to post during quarantine, think about "is this helpful", "is this positive", "does this contribute to fear or take it away".
As leaders in our communities, we can stop the spread of negativity. Now, don't feel guilty if you don't have something positive to contribute, but please, just don't mindlessly share the negativity and posts because then it spreads.
Positivity can also spread, and it can start with you.
I've been floored by the support people are giving to their local business owners and communities right now. It's truly amazing to see.
Focus on building community
Right now all the eyes are on the online world, especially social media. It's an incredible opportunity for a leader like yourself to rise up, and GIVE. The more you give, the more trust, credibility, and community you will have, which helps not only right now, but in the future when things return to "the norm".
I can not stress the importance of building online community enough. It's something I have stressed to small businesses through the work I do, and now people are recognizing how important it is to have built that before this, continue to do so during this, and improve upon it in the future.
I believe a lot more businesses will be recognizing the value of social media and online connection, and that's going to be a big takeaway on which businesses and creators thrive and come out of this doing well, having made the investment into growing their community.
In addition to the above, here are some extra ideas of what to post during the quarantine:
Your online offerings
Free tips and education for your community
Go live and share your knowledge to build authority and credibility
Create a facebook group to support others
Tell people how they can help you, even if it's just leaving a Facebook review or buying a gift card
Promote other small businesses and creators so that you can all partner up and conquer this together
Share positive messages
Here are some resources for those looking to grow their social media during this time:
How to get on the Instagram explore page in 2020
Learn how to grow your Instagram in 2020.
Check out my YouTube Channel for more.
Let's Support Others
If you are in a comfortable position right now, you have the ability to support others, and I highly encourage you to do so.
If you are creator or influencer, share your favourite small businesses to hype them up. Now is the time to show your support more than ever!
–> If you feel this could help a small business during this time, please share it on social media!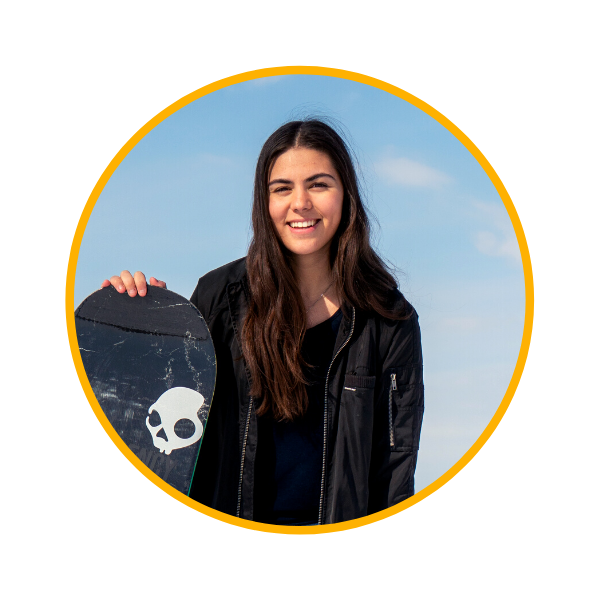 Natalie Allport is a former national team snowboarder, CrossFit athlete, and lifelong entrepreneur. She runs a digital marketing agency, 93 Agency, has over a decade of experience in social media marketing and personal branding, and hosts the podcast 'ALL IN', featuring entrepreneurship and lifestyle optimization content. Natalie has been featured by several notable media outlets, including the Globe and Mail, on her athletic, educational, and entrepreneurial pursuits.
Click here to follow Natalie on Instagram.