Struggling to get your first sponsor? Scared to reach out or don't know where to start? I stood in your shoes, and had all these same questions and concerns. Now, I help athletes get their first sponsor, and have consulted with both up and coming athletes, as well as Olympians and World Champions.
How I got my first sponsor
I got my first sponsor at 15 years old. As an up and coming snowboarder, my first sponsor was a local skateboard / snowboard shop.
During my snowboard career I was sponsored by Billabong, Skullcandy, Ride Snowboards, BioSteel, Simply Protein, and several other brands, as well as local shops and businesses from outside the snowboard industry.
Like I said, I started with ZERO connections when I got my first sponsor. As a snowboarder, I grew up in Ottawa, which is far from the mountains, competitions, and from industry reps. My parents helped as much as they could with getting me to events, but things like coaching and travel events were pretty hard to make work.
When I made the junior national team, I had to hire a coach and pay for a lot more stuff, and it was a huge wake up call of thinking "What?! All these kids have had coaches this whole time, brand sponsors, and everything?!"
The first question many people ask me is this:
Am I ready to get my first sponsor?
I believe in starting before you feel ready, because you may never feel ready. Getting your first sponsor now will not harm you from getting a larger sponsor later, or signing a bigger deal as you progress (unless you sign a contract for a long-time period).
The video below was created to answer that question, as well as why you need to get that first sponsor and how they can help you, no matter what level you're at.
Now that you know why you want a sponsor, and how they can help you, let's dive into how to actually get your first sponsor.
The most important place to start is with defining your journey and your story. Your first sponsor will be buying into where you are going, including your goals, and the why behind why you do what you do.
Master Story Selling To Get Your First Sponsor
When I approached my first sponsor, which was years before I had even competed nationally, they said no. However, I showed them my work ethic, professionalism, and kept building the relationship, which progressed to them sponsoring me a year later.
This is called "story selling". I told them my story, where I was going, and the benefits of joining me. From there, they watched my progress, built trust and confidence in me, and then approached me to finally become my first sponsor.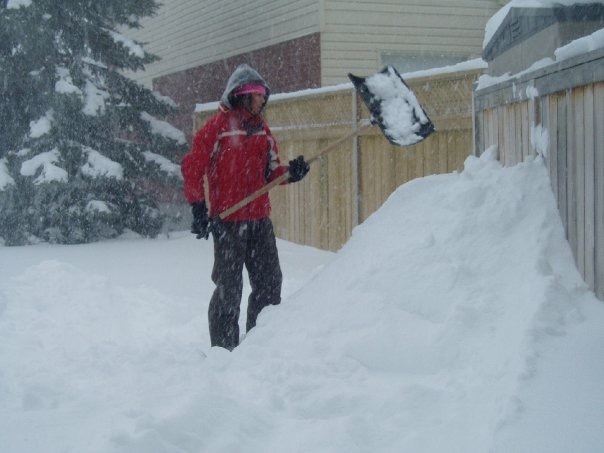 Mastering story selling is not only great for getting sponsors, but also for building your audience. Investing in building your audience on social media is KEY for getting your first sponsor, as well as increasing your value to sponsors.
Here are some resources for building your audience:
For more free tips on building your audience, sign up for my emails, here.
Aside from investing in yourself (your skills, story building, and growing your audience)…
…there are 3 main steps to actually getting your first sponsor as an athlete
How do I know? As mentioned, I've done it! Not only did I come up looking for sponsors and asking the same questions as you all, but I've had the chance to work on the other side of sponsorship deals, as a marketing consultant for several brands and businesses.
Additionally, I have several sponsors and partnerships through my social media, even though I no longer compete as a snowboard athlete. Never underestimate the power of learning how to market yourself, and the recognition of being a current or former athlete.
Prepare a sponsorship proposal
The first thing is to prepare a PDF with info about yourself, photos, links, your journey, your future goals, and how you can help them – with information on the people who you could influence or reach for example.
Some brands or businesses may not request this, but if they do, it looks very professional to have. It shows you are ready to get media attention, and are able to communicate your value.
Prepare the initial reach out
Reaching out to your first sponsor is similar to asking someone out on a first date. You can't make it all about you. It's about them. How do you show them that you can be of value to them. What do you bring to the table?
You need to have all these things listed out before you reach out to your first sponsor. You also need to make sure you have your story outlines, so you can sell them on investing in you and your journey.
Play the long-term game
Remember when I said my first sponsor said no? Well, because I approached them in such a great way, they kept their eyes on me for a year, and then reached out to solidify a sponsorship.
You need to be ok with rejection, after all, business is business, and you will hear far more no's than you will yes's. Always handle yourself professionally, and keep the relationship open, because you never know!
The video below gives you some more details on what I've outlined in this article, as well as more info on my story and first sponsor.
Are you ready to get your first sponsor? Do you need more help?
Sign up to my emails below to get free resources as well as updates on a program coming soon to help you get your first sponsor: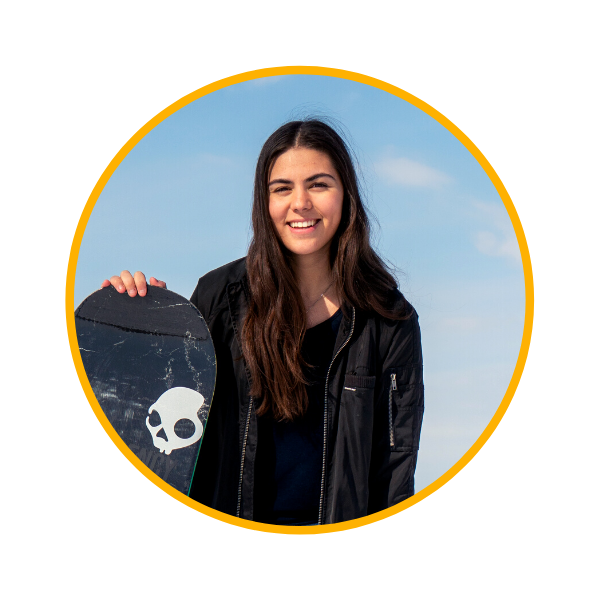 Natalie Allport is a former national team snowboarder, CrossFit athlete, and lifelong entrepreneur. She runs a digital marketing agency, 93 Agency, has over a decade of experience in social media marketing and personal branding, and hosts the podcast 'ALL IN', featuring entrepreneurship and lifestyle optimization content. Natalie has been featured by several notable media outlets, including the Globe and Mail, on her athletic, educational, and entrepreneurial pursuits.
Click here to follow Natalie on Instagram.