When it comes to marketing yourself on social media, YOU and YOUR STORY, are your competitive advantage. I often am asked about personal branding, why you need it, and if you need to be building it. For athletes, entrepreneurs, and anyone looking to build their following, my answer is YES, and I often see the confusion of asking why or if, due to misconceptions of what a personal brand actually is, and how it can be built and grown.
What even is a personal brand?
A personal brand is how others view you. It's your reputation, what people say about you, what people think, and the messaging that is in the content that you put out. Often, the misconception is that this is manipulative, forced, or even fake. If you think you need to put up a fake front to build your personal brand, you've been listening to all the wrong experts.
Building a personal brand that lasts and grows long-term requires honesty, transparency, and complete authenticity. The method that has worked for me, that helped me fund my athletic career, and to grow my business once I "retired" from my snowboarding career, was simple this: sharing my story and journey. The ups, the downs, and the struggles. When I learnt something, I shared it, and it helped me to build connections and relationships.
Ultimately, social media is a tool, and it's up to you how you use it. Fake attracts fake, and real attracts real. If real relationships, real support, and real IMPACT is what you're looking to do, then you need to be real with your content.
Another thing I hear a lot of is:
I don't think I have a strong story…
Everyone has a story, and everyone's story is different. It's why niching down into a little box when it comes to personal branding doesn't make sense. Yes, having a niche is important, but your story will attract similar people and dictate what your niche is, not the other way around (aka, your story will decide your niche, don't make up a story to fit a niche).
For example: Struggling to get sponsors was a problem I once had as an athlete, and now through sharing my story on how I solved that problem (hint: it has to do with personal branding), I am able to help and leave an impact on other athletes who are in the same position I once was. My decade of experience now helps them learn in days/weeks what it took me years to research, implement, and accomplish.
Your struggles are your story, and your story can (and will) help someone!
If you feel like a personal brand means fitting yourself into a little box, watch the video below for a refreshing take on what a personal brand actually is, and how you can build it authentically.
Make sure to hit subscribe on YouTube here!
---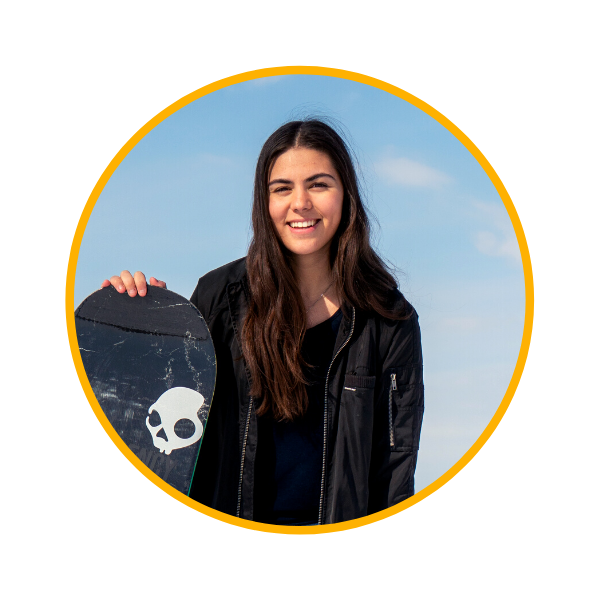 Natalie Allport is a former national team snowboarder, CrossFit athlete, and lifelong entrepreneur. She runs a digital marketing agency, 93 Agency, has over a decade of experience in social media marketing and personal branding, and hosts the podcast 'ALL IN', featuring entrepreneurship and lifestyle optimization content. Natalie has been featured by several notable media outlets, including the Globe and Mail, on her athletic, educational, and entrepreneurial pursuits.
Click here to follow Natalie on Instagram.
Not into videos? Check out the podcast. [EP24]
iTunes: https://podcasts.apple.com/ca/podcast/all-in-with-natalie-allport/id1231899480
Spotify: https://open.spotify.com/show/0mFiepjftXTKXZjDXtYMuJ?si=572dJMiDSxestMLFtxaTbA
Instagram: http://instagram.com/theallinproject
Search 'All In with Natalie Allport' on your favourite podcasting app.