I am honoured to share that LinkedIn has named me as one of the top 20 sports creators to follow!
The 2021 LinkedIn Top Voices in Sports highlights 20 thought leaders among current and former athletes and sports industry professionals.
Here's what they had to say: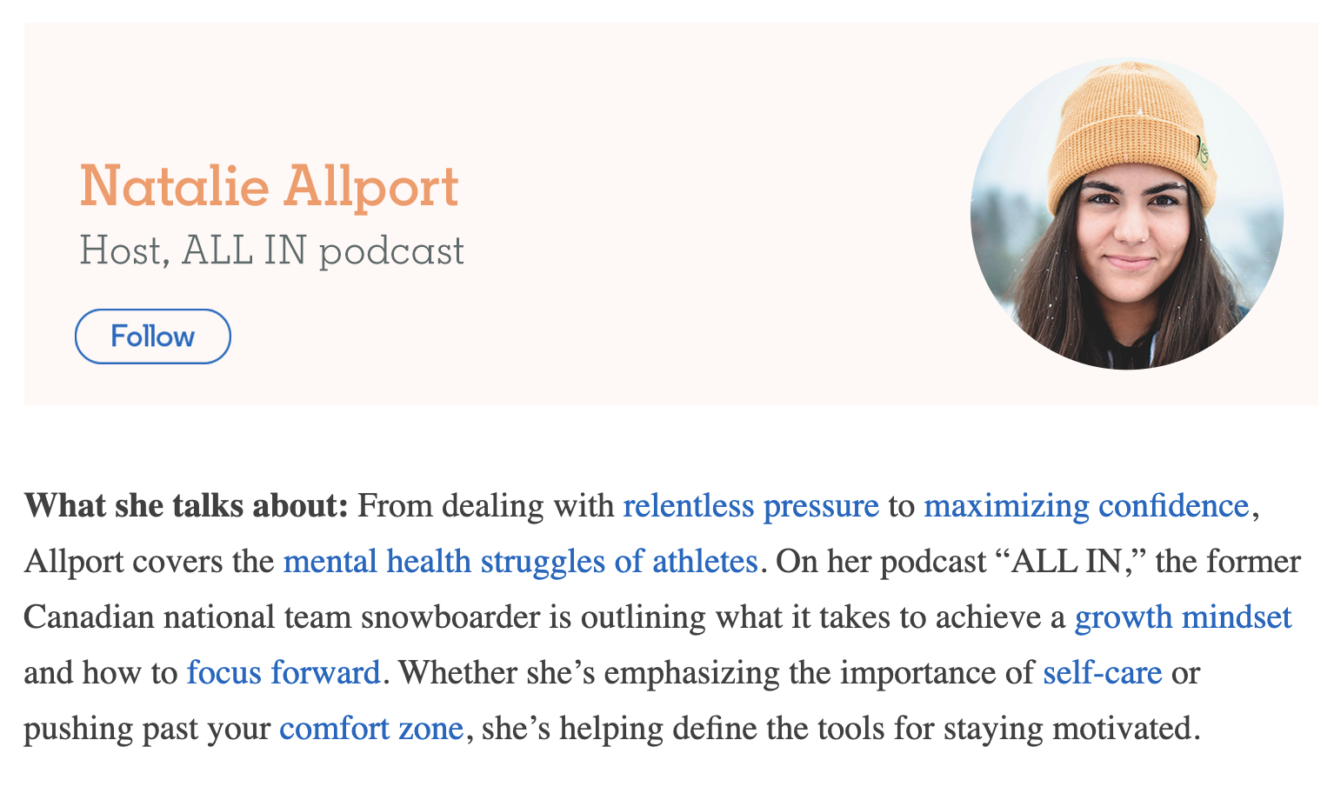 What she talks about: From dealing with relentless pressure to maximizing confidence, Allport covers the mental health struggles of athletes. On her podcast "ALL IN," the former Canadian national team snowboarder is outlining what it takes to achieve a growth mindset and how to focus forward. Whether she's emphasizing the importance of self-care or pushing past your comfort zone, she's helping define the tools for staying motivated.
Follow me on LinkedIN: https://www.linkedin.com/in/natalieallport/recent-activity/shares/